Players must first create their nWayPlay account at nWayPlay.com. Once created, they can link the account to the OGJ game by going into the settings menu in the game.
Once the nWayPlay account has been linked to the game, the player will be able to see his or her gVTGs earned in the game that are claimable in the My Wallet (profile) function of the nWayPlay.com website. The gVTGs earned in the game become claimable upon meeting a set of criteria (detailed below) and the player can use the claim button on the My Wallet function in order to obtain the VTGs.
The minimum claim is 1,000 VTGs and the maximum is 100,000.
The claim button will also prompt the player to connect their external wallet (such as MetaMask or other Ethereum wallets) to the nWayPlay account.
Once this is done the players will have both custodial and non-custodial (external) wallets tied to the nWayPlay account and will be free to earn and claim various types of currencies and tokens.
The How-to:
Go to your wallet and scroll down to the bottom after the display or all your pins, and you'll see which Gems you'e earned and then you can claim them by clicking the <claim> button.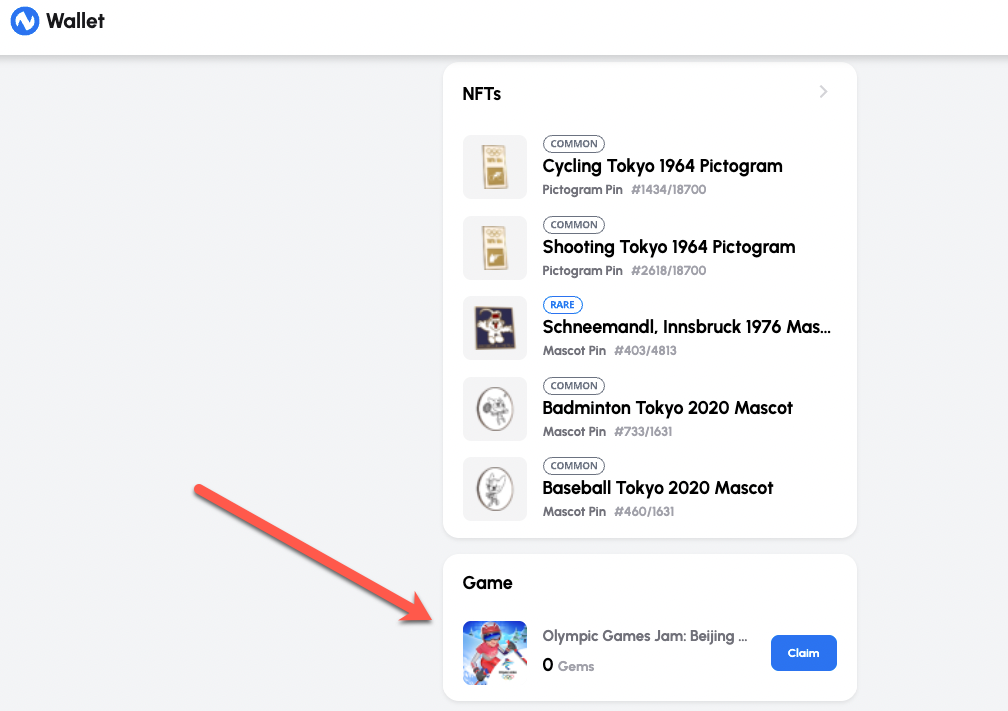 The criteria for claiming